Preparing yourself with the correct equipment to maintain your garden for the year ahead is no easy task! Luckily, here at B&B Tractors, our trained ground care staff can point you in the right direction, offering a large choice of the best products and premium brands available to buy.
From blowers and sweepers for cleaning up those winter leaves, to mowers and trimmers for making the most of your perfect lawn or wild paddock. With our wide range of products and accessories, we are confident we can provide the right tool for you and your garden. Don't worry if your grounds exceed the average size, we can also cater for many acres and extended use.
Having established a long term dealer relationship with Husqvarna ground care products, we have now become one of their Gold Dealers as well as Automower and P500 Stockists. This means we can offer products and services above and beyond that of our competitors. With fully manufacture trained technicians, we are able to support every machine we sell for service and repairs, allowing us to build our relationship with you and your machines.
Ground Care of the future
Not only are we keen to keep the traditional ground care maintenance products alive, we are now heavily involved with the next generation of mowers. B & B Tractors are pleased to showcase our new range of Automowers from Husqvarna. These mowers not only continuously improve your lawn, but operate without any assistance from yourself, no longer making grass cutting a time consuming task. Simply call in to one of our showrooms or watch one of our videos by clicking on this link and our experienced staff can demonstrate this new phenomenon in grass care.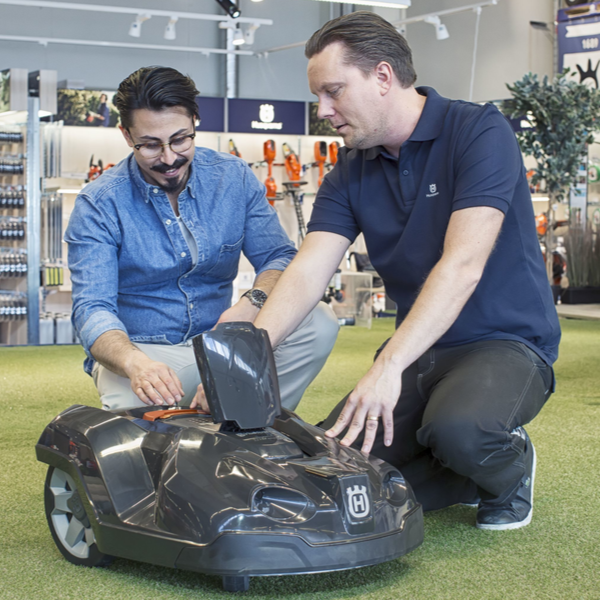 Purchasing

Your new purchase from us will not end once you leave our showroom, that will simply just be the start! Operating and servicing your ground care products correctly will minimise the risk of unexpected downtime and ensure you get the most from your fantastic product and we will be there every step of the way.
Knowing how to use your ground care equipment correctly and effortlessly is key to a successful garden season after season, along with the knowledge that what you are using is the right tool for the job. Our grounds care specialists will go through every aspect of the machines with you from the operation to maintenance, making your in store experience with B & B tractors the start of a personal partnership that grows as incredibly as your garden.
We also cater for the professional grounds care users, offering some of the best professional equipment and accessories on the market. Pop into you local depot and we can talk through your specific requirement.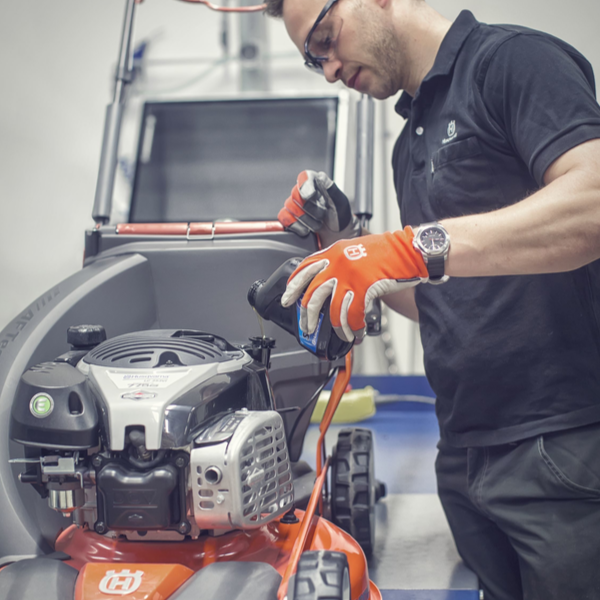 Servicing

Ready for a service? Making sure your equipment is properly serviced is more important than ever before. A simple sharpening of the blades and change of oil, can be the difference between smooth running or not at all.
All our products get a full check over before leaving our premises, making sure they are in tip top condition and performing at their very best. When it comes to servicing, simply contact us and we will get our expert service engineers to do a comprehensive inspection and carry out any preventative maintenance required.